Intentional Living Day Retreat ~ A Day of Self Care
Day Retreat | Yoga + Ayurvedic Workshops | Self Care
Ayurvedic Summer Beauty Rituals 
Saturday June 13th, 12-3pm PST
SOLD OUT!!
Each month expect a seasonally themed workshop based on Yogic + Ayurvedic Living.
Explore Yoga and Meditation, Self Care Lifestyle Practices, Sound Bath, DIY Herbal Teas, Tonics & Tincture, Natural Beauty Product Making Sessions to take home, Medicinal Ghee Making, plus Vedic Astrology offerings.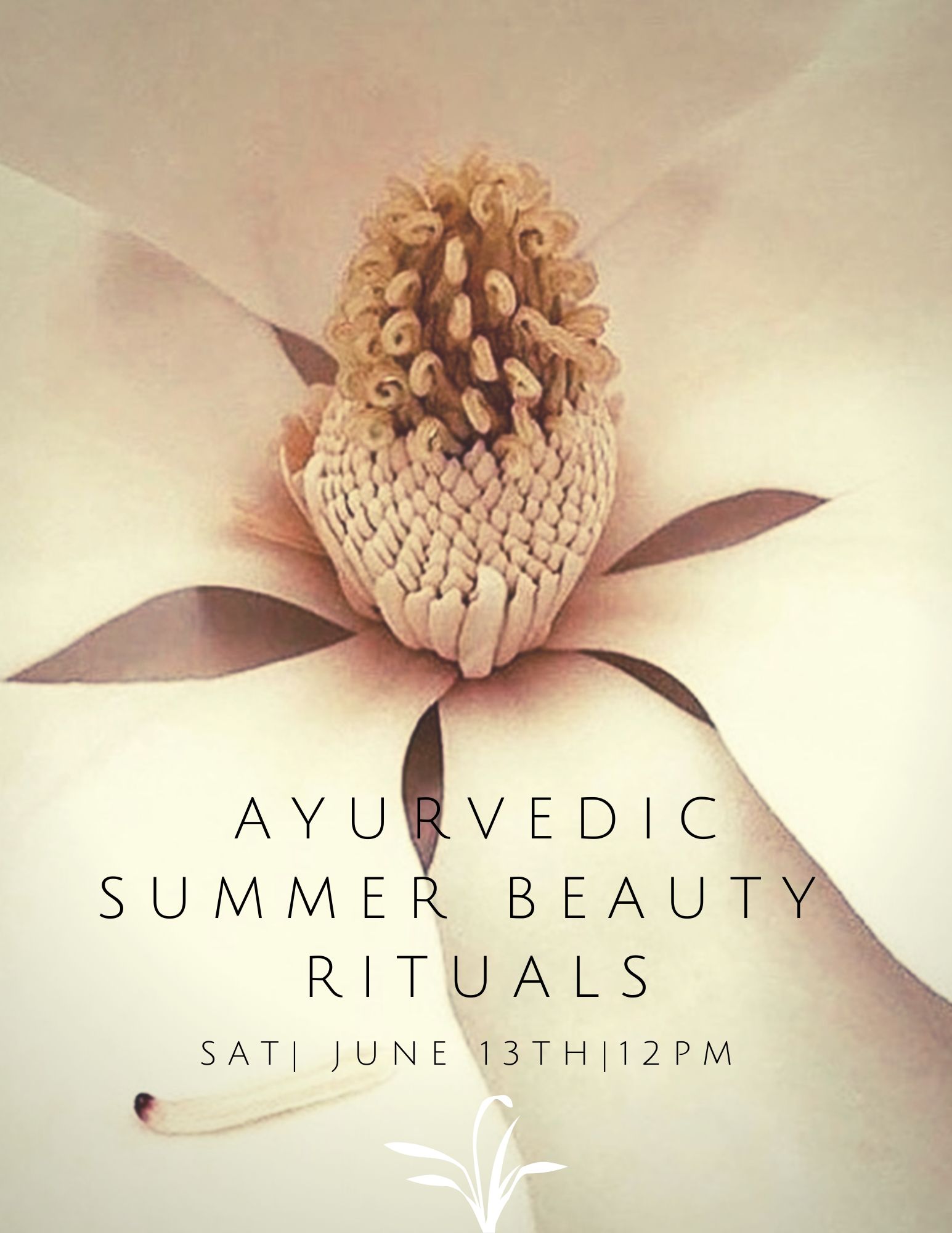 Ayurvedic Summer Beauty Rituals
Saturday June 13th, 12-3pm PST | SOLD OUT!!
"Summer, after all, is a time when wonderful things can happen to quiet people. For those few months, you're not required to be who everyone thinks you are, and that cut-grass smell in the air and the chance to dive into the deep end of a pool give you courage you don't have the rest of the year. You can be grateful and easy, with no eyes on you, and no past. Summer just opens the door and lets you out."
―Deb Caletti
Beauty is a reflection of the balance and health of the internal landscape.
Join Ayurvedic beauty experts Anita Sundaram & Jenny Ahn for an afternoon discussion on Summer beauty and hands on self care rituals to calm the mind and body this Summer season. 
Our offering to you:
Slow Yoga Summer Flow

Longevity & Beauty Tea

Summer Pitta Beauty Discussion

Make your one Herbal Facial Toner

Guided Marma Facial & Gua Sha

Scalp Therapy

Soothing Eye Exercises to Relieve Pitta   
Beauty Rituals
In this workshop, join us for an afternoon discussing Ayurvedic rituals to maintain health and balance during the Summer months. Our focus will be on beauty rituals for the skin and face, but also rituals for the internal landscape. Maintaining beauty is a reflection of our inner health.
Along with this interactive workshop, you will receive a care package that includes a longevity beauty tea to enjoy during our time together, gua sha tool, herbal facial scrub, herbs for a a DIY facial toner, and recipes for a 3 step scalp cleansing routine for optimal scalp health.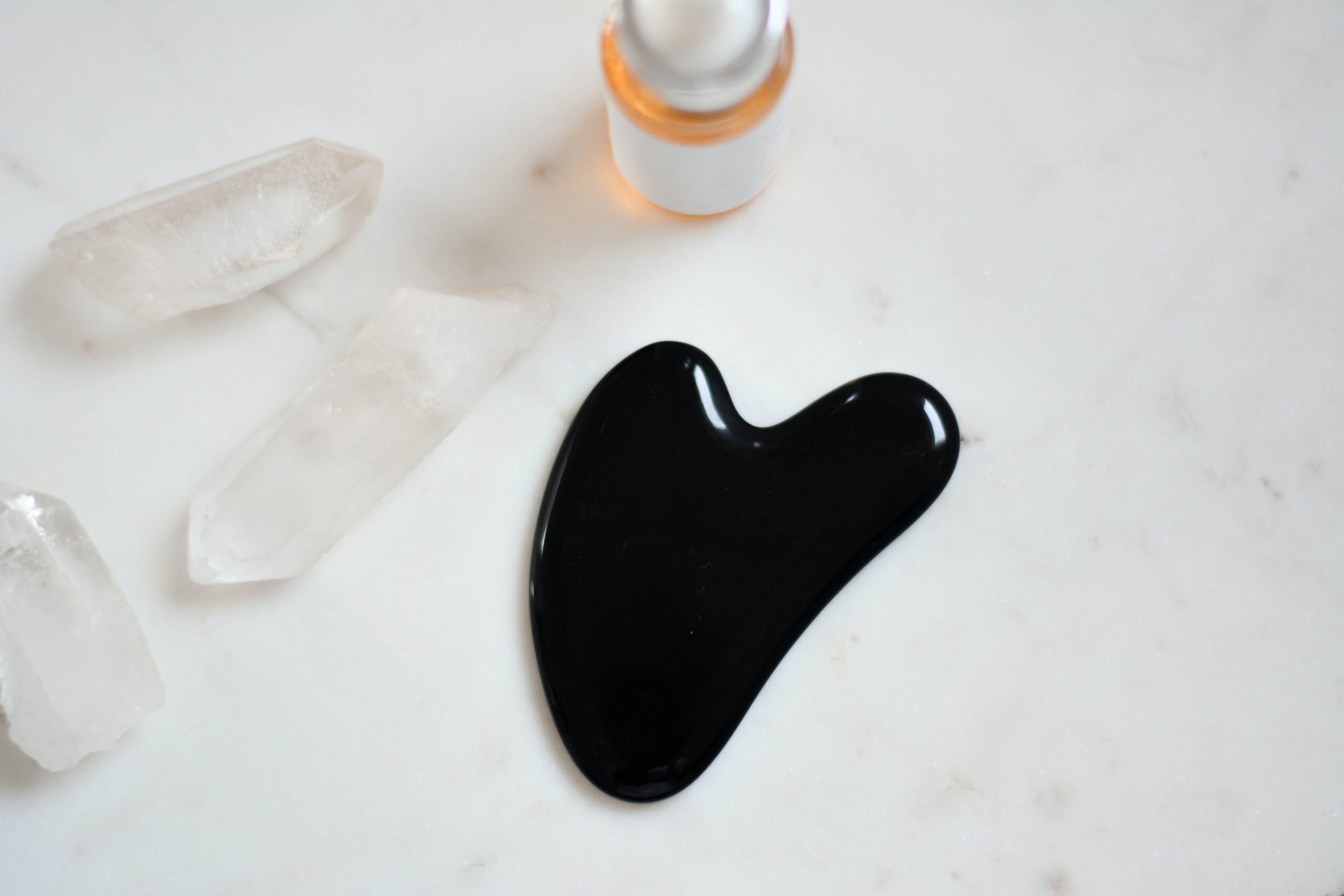 Gua Sha & Marma Therapy
Our face is a microsystem of our entire body. According to Ayurvedic and Chinese medicine, meridians also known as channel pathways are mapped out on our face. These meridians run throughout the entire body and throughout all the organ systems of the body.
Gua Sha is an ancient Chinese Medicine technique & tool used to detoxify and beautify. Enjoy a guided gua sha session along with a marma facial therapy similar to acupressure to not only relax the facial muscles, but brighten the eyes, open the senses, reduce inflammation and calm the nerves.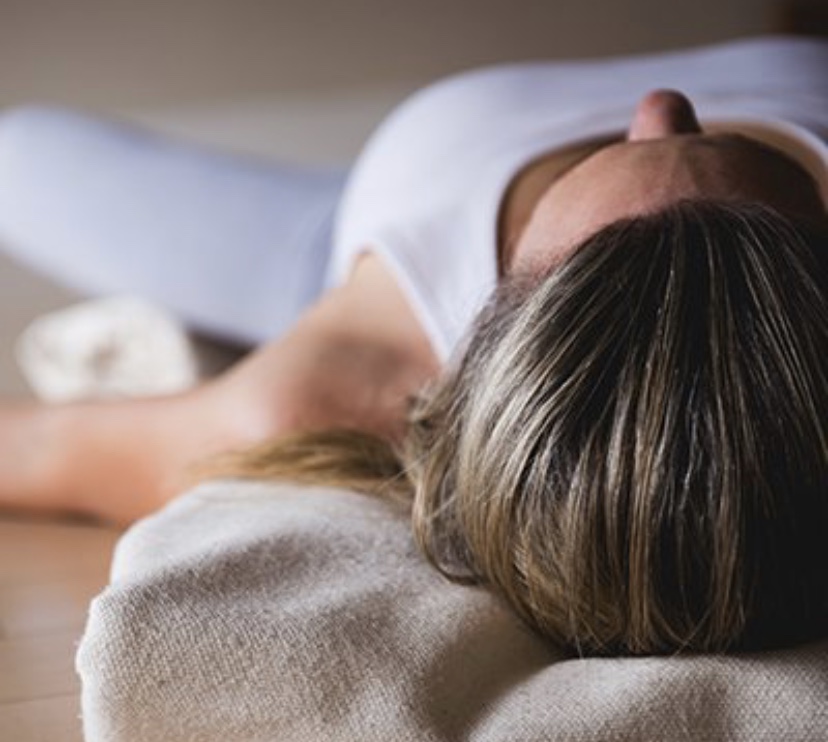 Restorative Day Retreat: Restore + Reset

Saturday May 25, 2019
May brings us a bountiful sense of lightness! Everyone is outside enjoying the beginnings of heat and Summer's arrival is upon us. A gentleness and grace moving into the Summer season is what we are calling forth in our Restore + Reset Day Retreat.
Explore Yogic practices to relax the mind and body. We'll be making a herbal tea blend to cool and calm, and also a Summer scrub to exfoliate and invigorate the skin and senses. End the day retreat with a special sound bath with guest Giselle Abadie
Practices for this day retreat include:
Restorative Yoga session

Breathwork

Sound Healing Circle with Special Guest Giselle Abadie.

Making Herbal Teas for Summer

Summer Beauty Scrub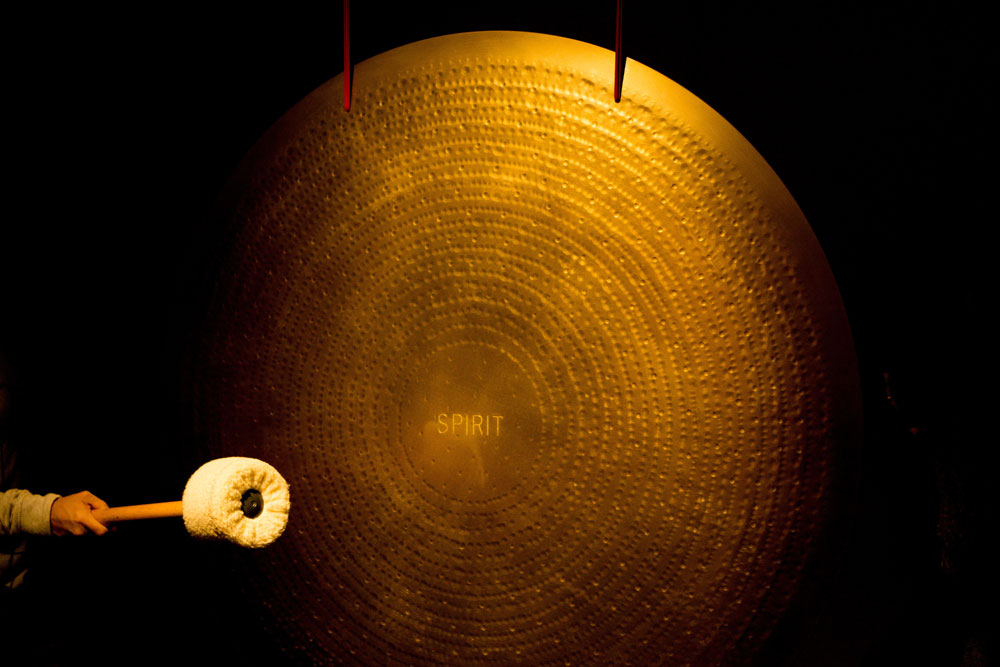 Chanting & Sound
Sound Vibration carries the conscious mind into the sea of the cosmos, silencing the active mind where you can enjoy a feeling of peace and total immersion in the present moment.
Enjoy a guided deep sound experience by Giselle Abadie using a variety of sacred instruments including gong, bowls, chimes, frame drum and more, bringing you into a space fullness in body, mind & spirit.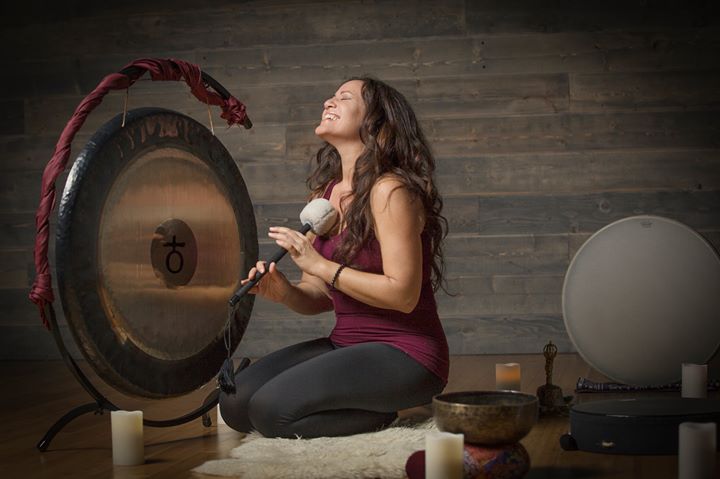 Special Guest – Giselle Abadie
Flowing with divinity and keeping all things sacred, Giselle Abadie is dedicated to the science of yoga and sound vibration. Like the lotus flower emerging from the deep mud, sound vibration, meditation, and devotional chanting are powerful keys to open the light within
to illuminate your entire being.
Using planetary gongs, Tibetan singing bowls, crystal bowls, chimes, bells, frame drum, her voice and other various sacred instruments, Giselle facilitates sound baths through the elements. incorporating yoga, pranayama practice, meditation, ecstatic movement, chanting and vocal toning.
Giselle performs and guides sound bath workshops for yoga classes, festivals, Teacher training programs, groups and private healing sessions. She also has a sound/meditation CD entitled "Cosmic Cycles"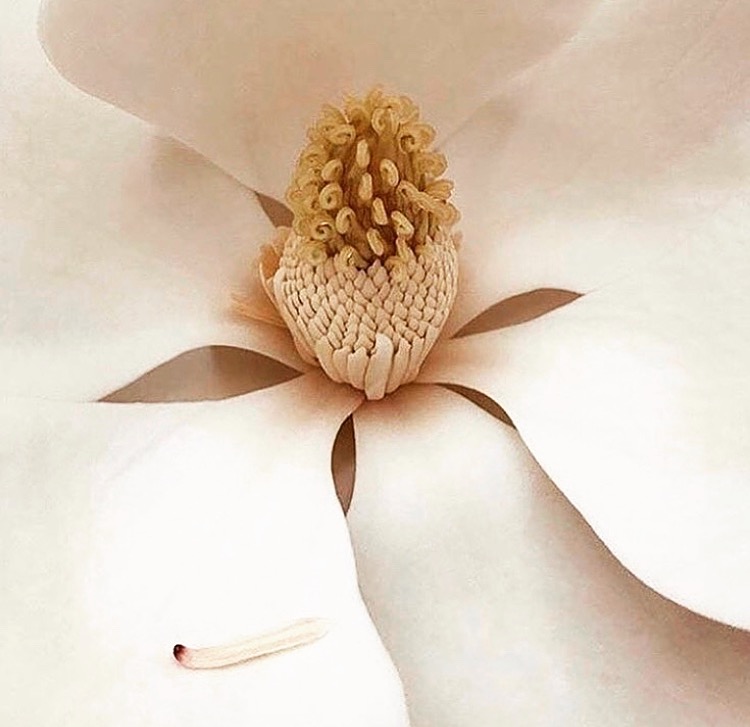 Summer Day Retreat: Return to Self
Saturday June 22, 2019
Summer is here! How do we navigate the heat and intensity that Summer brings? Softening, surrendering, and practices to stay cool this Summer are key to finding balance within and maintaining our equilibrium and not push full steam ahead. Our Intention for the last of this trilogy are practices that are calming, soothing and cooling for the mind and body as we prepare for the Summer heat.
We'll also have a very special guest offering Vedic Astrology views on navigating the next half of this year. You will leave with a custom vedic astrology chart of your own, and tools to deepen your understanding of self and the current trends in the cosmos and the roles they play in our lives.
Practices for this day retreat include:
Yoga + Pranayama Techniques to Cool + Soften

Vedic Astrology with Special Guest Seth Cassidy

Lassi Recipe for the Summer Heat

Making your own Hydrosol Cooling Face Mist
Vedic Astrology
Astrology can reveal a lot about the nature of our life experiences as they unfold in time.  One method of examining what an individual can expect from a given period is to look at planetary transits relative to one's natal horoscope.  While every transiting planet is important to consider, the transits of the planet Saturn are known to be an extremely important determinant in the timing of crucial, developmental chapters of an individual's life.  In this workshop, Seth will discuss the meaning and importance of Saturn's transits through the twelve houses of the astrological chart and help you to better understand where you are currently at within Saturn's approximate 29.5-year cycle.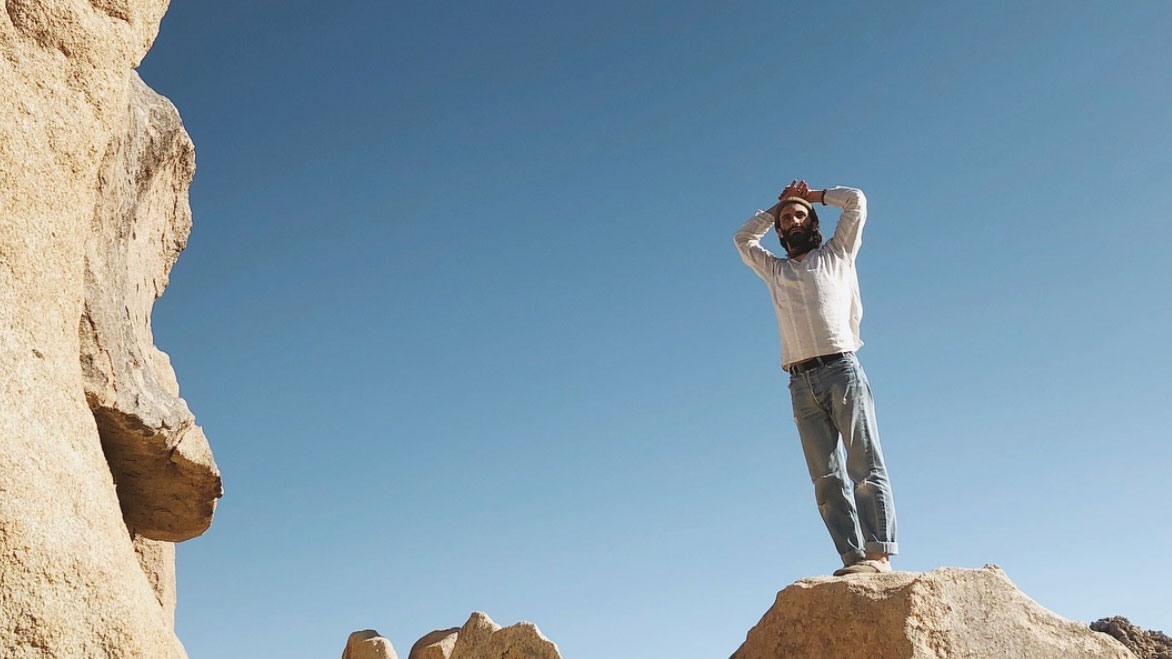 Special Guest – Seth Cassidy
A teacher by profession and a practicing astrologer for the past four years, Seth has given hundreds of readings to people from all walks of life and from all around the world.  Throughout 2017, Seth served as the organizer for the Portland Astrology Meetup, where he taught many lessons on chart interpretation fundamentals.  Since then, Seth has been expanding his astrology practice by tutoring with professional astrologers, giving readings at festivals and retreats, and hosting workshops upon request. Seth combines insights gleaned from both the Western and Vedic systems of astrology and articulately explains them in a way that is accessible to everyone, regardless of their familiarity with astrological techniques and terminology.  Seth currently resides in Joshua Tree, CA with his wife, Phaedra, and his dog, Harley.
Join us on these very special Day Retreats.
Enjoy a few hours in community and a day of Self care.
Event Location: Sacred Roots Holistic Healing | 2841 e Broadway | sacredrootsholistichealing.com
Email us if you have any question at [email protected]
Reserve your space today (limited seating).
Exchange for Single Day Retreat is$77
Or Bring Yourself + a Friend for: $122 ( $32 Saving)
We look forward to sharing this Sacred Intention Trilogy with you.
Blessings,
Jenny + Anita,

Stay Connected!
Sign up for upcoming Sacred Intentions events, workshops, and offerings.