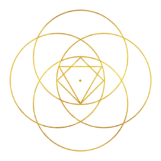 Yoga & Ayurveda Cards + Workbook for daily self-care
33 beautifully-crafted Yoga & Ayurveda lifestyle cards to set your intention for the day, PLUS an accompanying workbook to offer practical tips guiding you into Sacred ritual and daily self care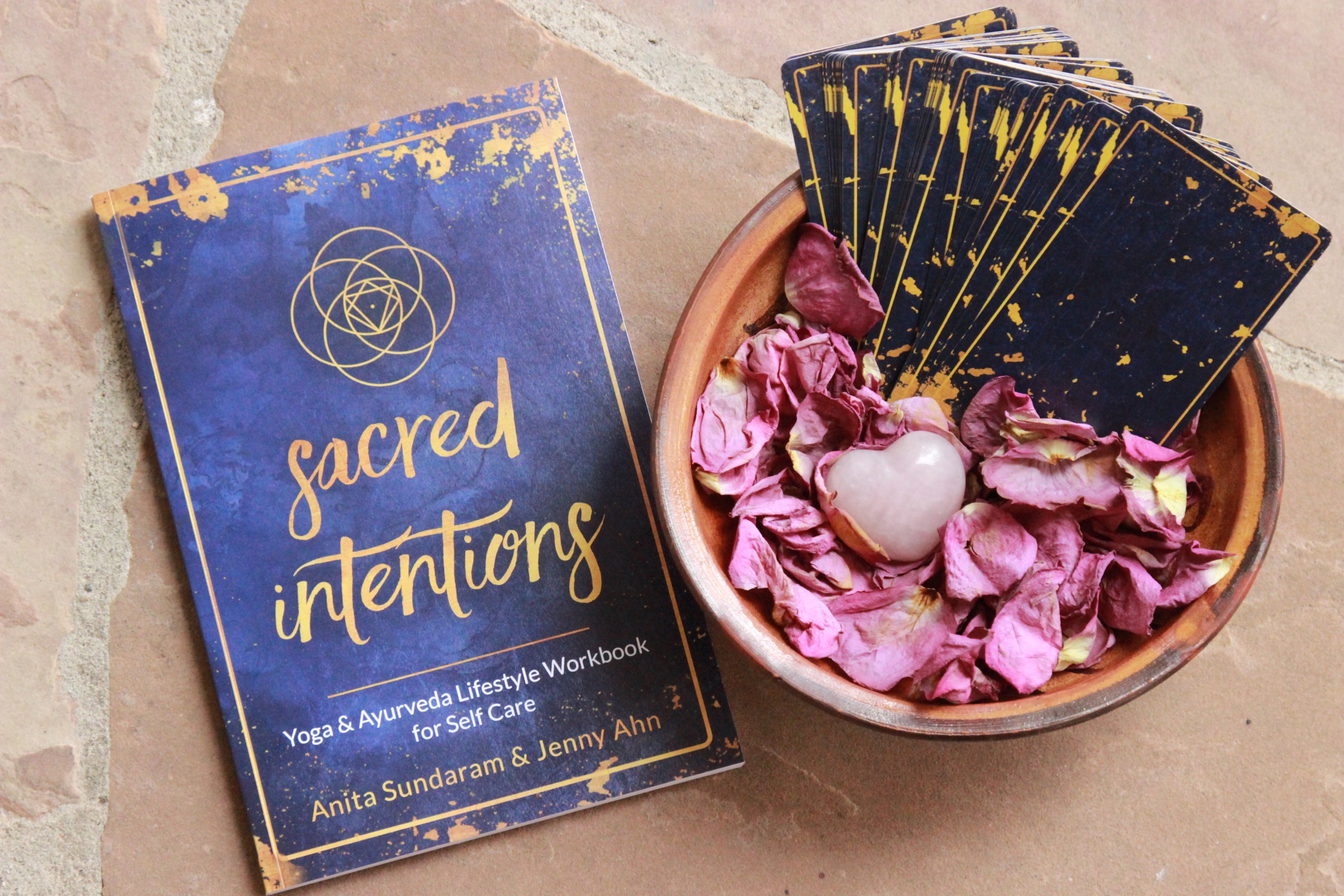 This 33 sacred self care deck will help you reflect on practices for a balanced, radiant way of being. Each card features a beautiful image, with a daily affirmation ~ because sometimes we need a reminder to reconnect to our true essence…

The accompanying guided workbook offers you the potential to dive deeper in the practices, suggestions, and an opportunity to journal and document your journey as you go.
We hope that these interactive sacred cards and workbook inspire you to discover your own unique tools for transformation and radiant health.
Each deck includes:
33 beautifully photographed images including hand curated designs

4.75" x 2.75"  cards

Scripted Intention + Affirmations on each card

Cotton muslin bag with personally stamped logo

Wooden card holder
Guided workbook includes:
98 page hand-crafted workbook (measures 6" x 9")

Basic teachings to understand your dosha and ayurvedic principles for self healing

Practices to deepen your self care rituals

Daily, weekly, and monthly intention setting

Affirmations for daily guidance  

An opportunity to document your journey towards greater self love

Commitment to long term health and vitality
Price $44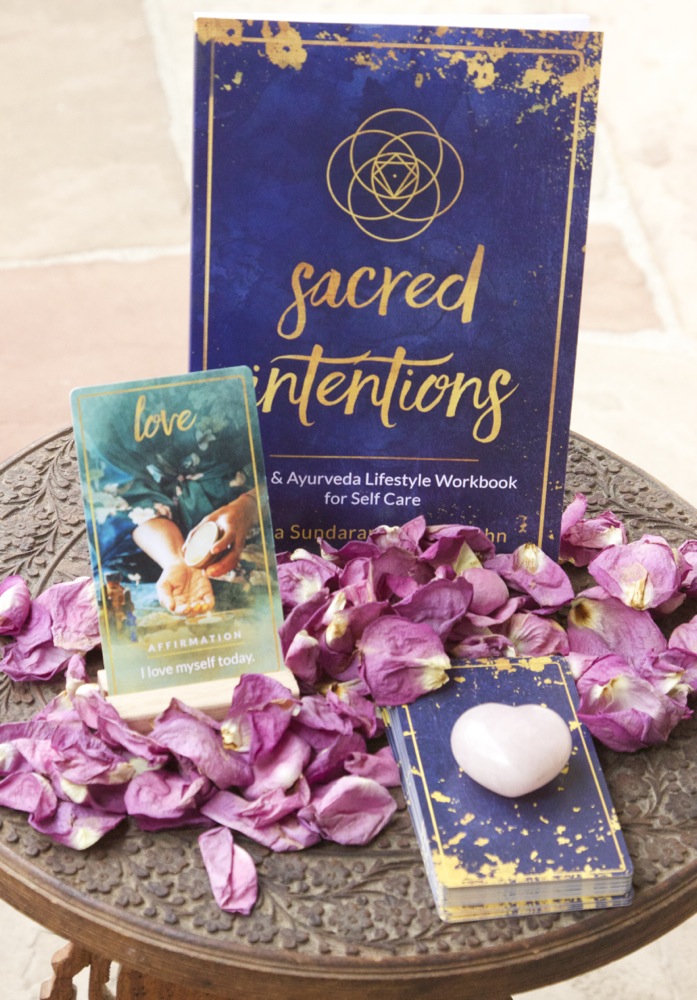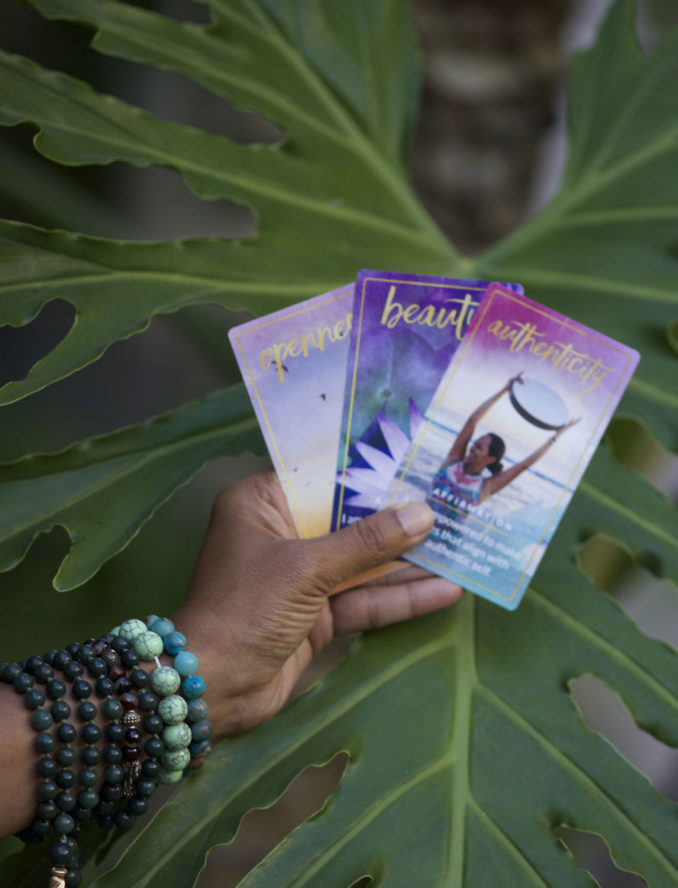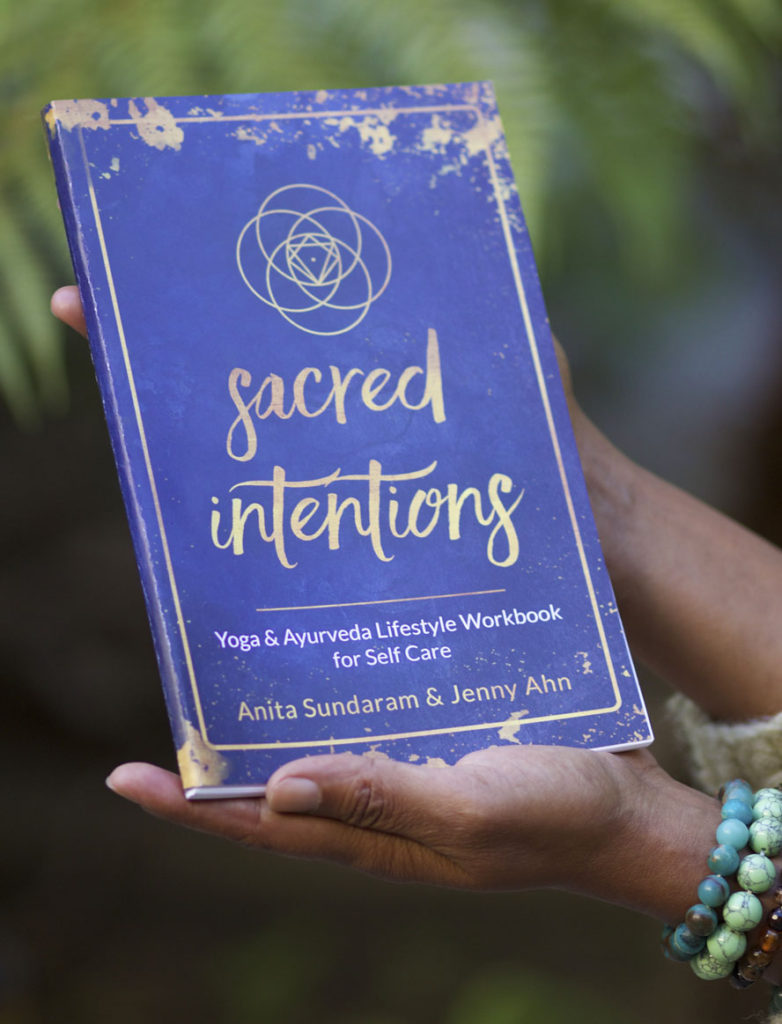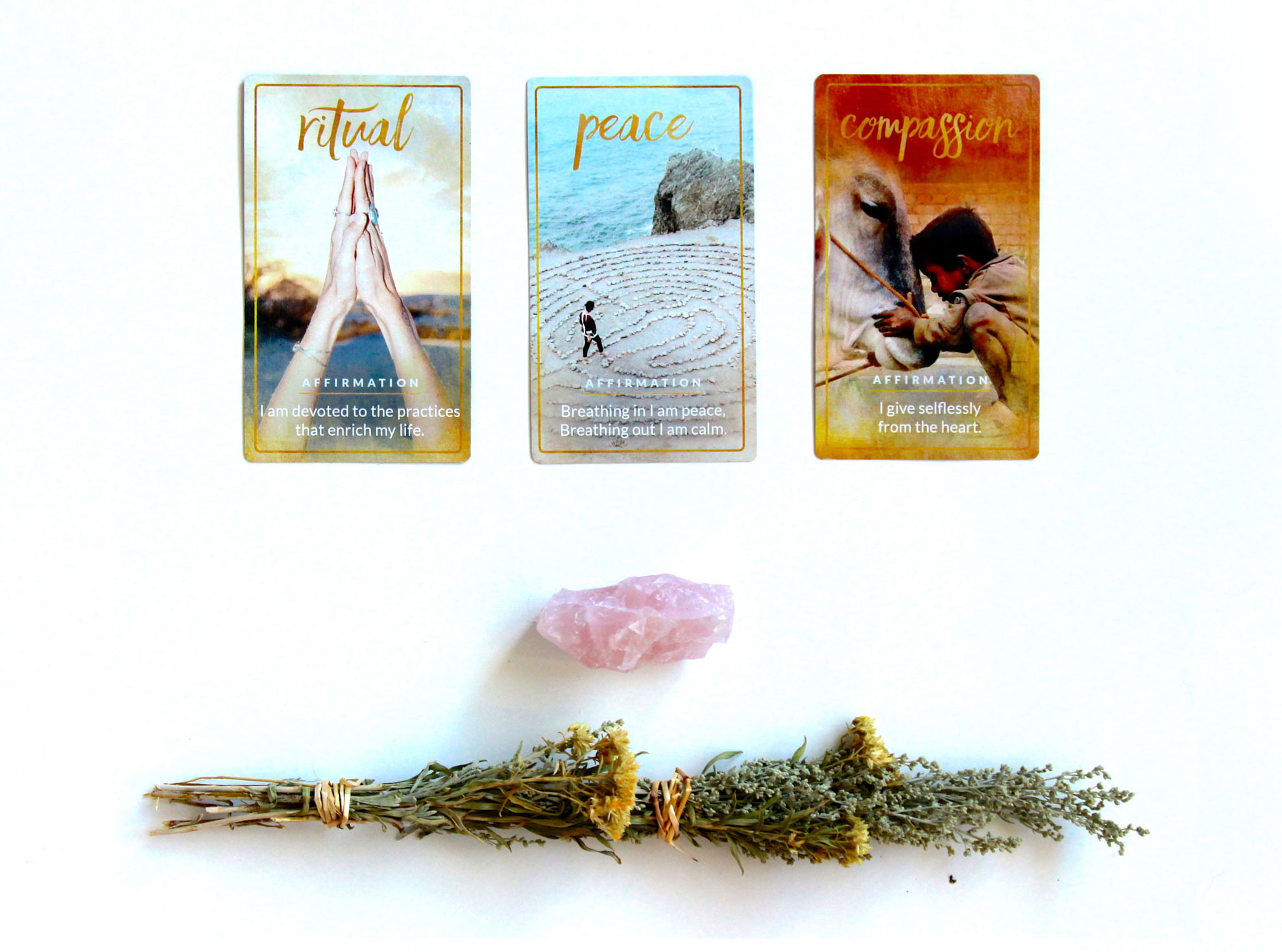 Yoga & Ayurveda
Cards + Workbook for daily self-care
Prioritizing our health is not easy for everyone, and we wanted to create a simple way to access your self care goals on a daily basis. These cards are easy to use and remind us that self care is at our fingertips. We invite you to join us on this journey.
Sacred Ritual + Self Care Retreats
Intentional Living Workshops
Beauty Workshops
Personal Self Care Journey with Jenny + Anita
Week long transformational immersion programs
Stay Connected!
Sign up for upcoming Sacred Intentions events, workshops, and offerings.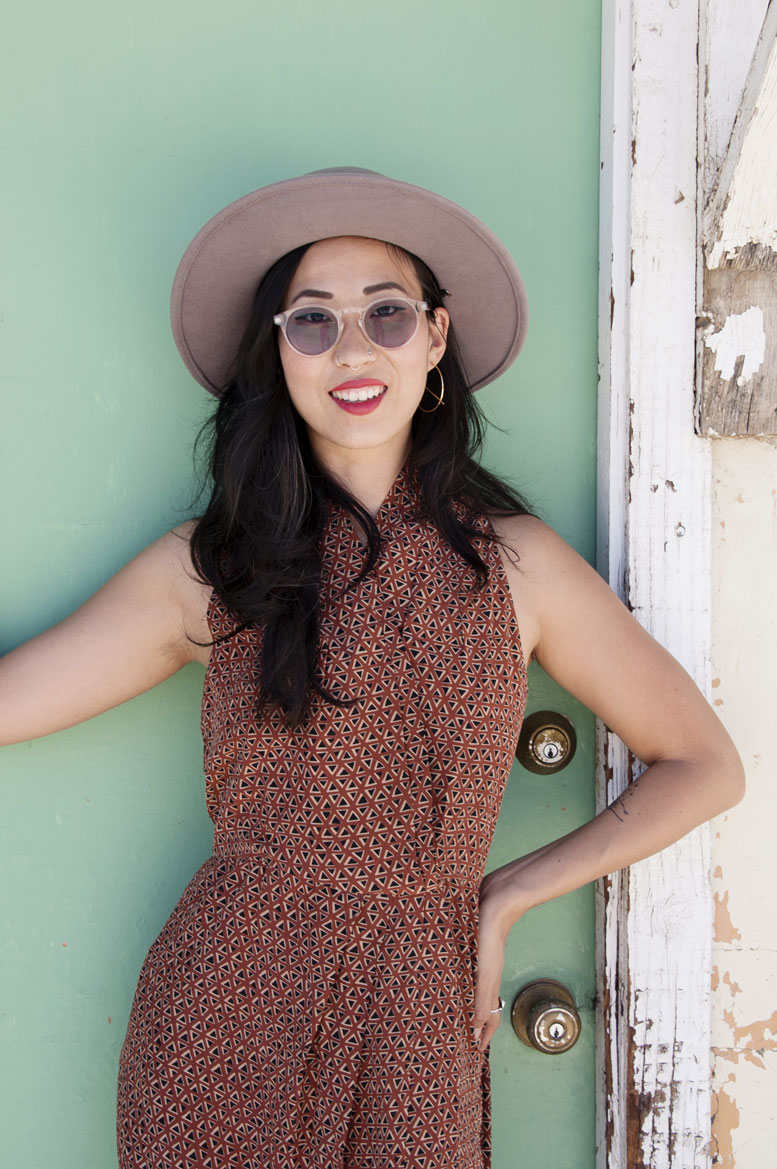 Jenny Ahn
is an inspiring Yoga Teacher, Ayurvedic Wellness Practitioner, and Self Care Ritualist. Jenny's first experience in holistic healing started as a child growing up with Traditional Chinese Medicine and herbal remedies in the home. Years of studying various healing modalities has led her to work extensively as an Ayurvedic Postpartum doula supporting mothers in their recovery from childbirth. She currently leads classes on Mindfulness Communication based practices, as well as Sacred Self Care workshops and retreats.
Jenny is dedicated to her community in Long Beach, and to raising the consciousness on planet earth. "Health and wellness means coming back to wholeness-to nature, our true selves. When we heal, we allow others to heal". Jenny is also one of the Co-Founders of Sacred Roots Holistic Healing, a community wellness center located in the city of Long Beach, Ca where she currently resides.  You can follow her on her blog where she shares inspiration and empowers her readers to take health and healing into their own hands.
Anita Sundaram
Anita's journey in the sacred healing arts began more than thirty years ago.  She is a teacher, healer, yogini, botanical alchemist and passionate woman who shares her love for Ayurveda, Yoga and the Sacred Art of living. The fabric that makes up her lifestyle teachings is infused by the magic of her birthplace, Mysore, India, the spiritual lineage of her family and years of study with master teachers in a variety of holistic modalities.
Anita has always connected to sacred rituals and believes the elements of true beauty are more than skin deep. She created Anita Sundaram Beauty as a haven for Soul Nourishment. As a licensed face & body therapist she offers healing sessions incorporating the magic of botanicals, essential oils, marma therapy and mantra to balance and heal the senses.  These sessions allow the clients to immerse themselves in the nourishing elixir of life and taste the magic of self-transformation.
For 30 years Anita has traveled the world inspiring health and wellness through the traditions of Yoga and Ayurveda.  She currently facilitates Yoga Alliance approved yoga teacher trainings, offers lifestyle and wellness education programs and women's sacred retreats at some of the most beautiful places on the planet.
She lives in Seal Beach, California with her husband and her dog, Goldie.